I love these Shoes! They are the Vibram Five Fingers shoes.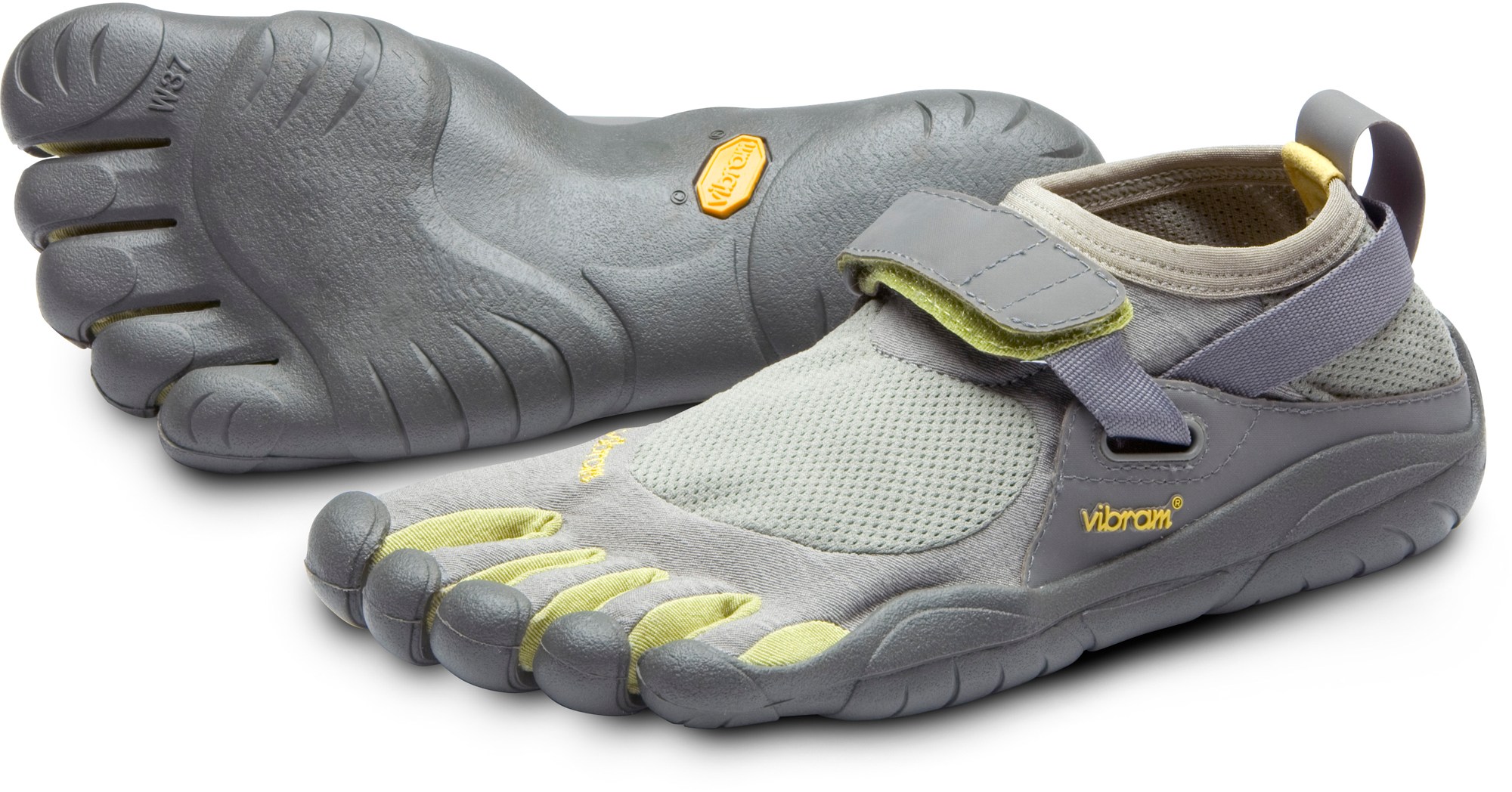 Every time I wear them someone always comments about how funny they look. My husband hates them! I love them.
I have to start by saying I am flat-footed. I have an over pronation problem (not very strong arch of my foot). I have to be careful when selecting shoes, especially exercise shoes. I should also tell you that I don't run, I can jog a little but mostly I walk.
I had first seen these shoes at REI. I later was with my husband getting him a pair of running shoes at Fleet Feet, my favorite athletic shoe store. Fleet Feet had them! The thing I really like about Fleet Feet is the people there take the time to listen and watch you in each shoe. My patient sales guy helped me try on several pair.
You have to try these on. They need to have a snug fit. We talked about my over pronation problem and he said the shoes would help. The idea is that it is like walking barefoot so it is more your natural step. It will also help build up strength in the arch.
We left the store and went to the gym. It was one of the best 30min treadmill experiences ever! I felt great, nothing hurt! It was a very different experience from my traditional athletic shoes.
I don't wear them every day, I do find my feet can get a little tired. I alternate them with my other shoes or my fit flops.
They come in a lot of different colors and styles. I have the basic KSO. They have several different colors in this style to chose. I just walk around the neighborhood so I didn't need anything super padded.
I am thinking about getting some of the cuter shoes, maybe wear them when I am our running errands. I took the five fingers on my trip to Disney World, they worked great!
There is a lot of information out there about the five fingers shoes. As I said before, I am not a runner. If you are, you might want to do some research to amke sure it is the right option for you.
If you are looking for something new and different, these shoes are worth a try!